I've been bumping into this more an more so I decided to share my RAEG.
So there is this group of people on dA who take some already existing art and cut out the backgrounds. That's all. They find some artwork, usually anime fanart, cut the background out, add their own watermark and BAM post it to their galleries as a free to use stocks without the permission of the original authors.
What's most infuriating there is almost always a disclaimer such as this one :
Oi, dumbfucks! Yes I'm talking to you. Why should anyone credit you for something that you did not create. You've contributed nothing. You've cut the background out, something that in most cases, can be done basically automatically by a computer program with a little to no human assistance.
The whole dA's category for stock renders is flooded with this shit -->
browse.deviantart.com/resource…
I'm sorry but I was under the impression that a render is a 2d image generated from a 3d model. That or shading and texturing an image.
I 've never associated the world "render" with papercutting on a kindergarten level.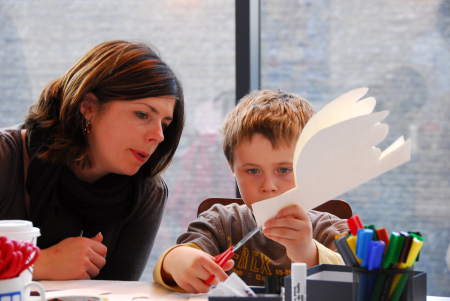 I just don't get why people do it. It's not creative, no new artwork is produced in the process. They are just bastardising already existing works.
I know that many people in the situation like this are up in arms against the site admins. This time I do not think admins are to blame. I think it is a well known fact that to get a stolen art removed from dA for 100% , the original artist has to be the one reporting it. Unfortunately the "render community" is bypassing it simply by editing works of artists outside of dA. Admins have their arms tied when finding the original author is pretty much impossible.
I don't know, it's just pissing me off when I see how fast this cancerous render community is growing. There are so many groups centred around this bullshit, just to name a few:







On a final note I would like to stress that I'm not trying to shit over the photomanipulation community. I myself love ambitious and elaborate photomanips. Let's remember though that there is a huge difference between a complicated piece that is skilfully blending dozens of proper stock photos into one harmonious artwork and cutting a background out of a drawing without the permission of the original creator.
What do you think? Have you also noticed it? Is it acceptable ? If not who should take care of it? Admins or maybe the general dA community should be less accepting? Can anything be done? Maybe it's just a natural by-product of a developing community? I'm just wondering what do you think.
PS.
Just as a reminder :FAQ #8:
What are violations of the DeviantArt copyright policy?
FAQ #217:
What are "Stock and Resources" and can I use them in my submissions?
FAQ #306:
Does "Crediting" let me use whatever I want?
PPS. people using renders for manipulation without the consideration for the original artists are just as bad *coughpokeballscough*